Workshop on Symplectic Geometry, Contact Geometry and Interactions
Les Diablerets, January 10-12, 2013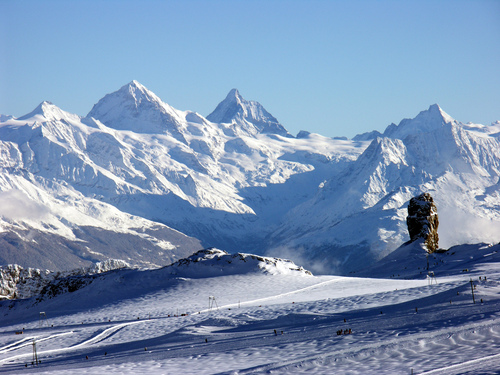 List of confirmed speakers:
Barney Bramham (Bochum)
Lev Buhovsky (Tel Aviv)
Urs Frauenfelder (Seoul and Münster)
Yochay Jerby (Neuchâtel)
Patrick Massot (Orsay)
Marco Mazzucchelli (ENS Lyon)
Will Merry (ETH Zürich)
Emmanuel Opshtein (Strasbourg)
Yaron Ostrover (Tel Aviv)
Alexander Ritter (Oxford)
Nicolas Vichery (Lyon 1)
This is the seventh meeting on Symplectic Geometry, Contact Geometry and Interactions. The previous workshops have taken place at Lille 2007, Brussels 2008, Strasbourg 2009, Paris 2010, Uppsala 2011, Madrid 2012. The meeting is organized by
F. Bourgeois, T. Ekholm, F. Schlenk, C. Viterbo, J.-Y. Welschinger.
For any questions about the conference please contact us at schlenk@unine.ch